John Goldsby is a renowned bassist, educator, clinician and a Bass Player magazine featured writer for over 25 years. He is also a celebrated author of several books and and his hugely popular 'The Jazz Bass Book' has become required reading for any serious student of the double bass.
John has been the double bassist with the Westdeutscher Rundfunk (WDR) Big Band in Cologne, Germany since 1994. In that time he has played with artists such as McCoy Tyner, Nicholas Payton, Clarke Terry, Gary Bartz, Eddie Henderson, Phil Woods, Paquito D'Rivera, Bernard Purdie, Ray Brown, Christian McBride, John Clayton, Peter Erskine and Jeff Hamilton.
Jazz Bass Vol.1: Building Up
In early 2019 we published John's first course for Discover Double Bass, 'Jazz Bass Vol.1: Building Up'. It comprises 4 hours of HD video across 45 lessons.
The course covers John Goldsby's most effective materials, learnt from studying with and transcribing the music of our jazz bass heroes. As a teacher, John has selected the lessons which made the biggest impact on his students. It's all of the good stuff which has transformed their playing, and it can do the same for you too!
Topics include improvising walking bass lines, scales, ear training, soloing and much more.
Many of the lessons feature a live band so you can see how to apply these concepts and ideas in context.

Play-along tracks are included so you can practice along with the full band, or with the piano and drums only.

Detailed transcriptions of all the exercises, etudes and solos are also included so you will have everything you need to get the most from your practice time!
behind the scenes of the recording sessions: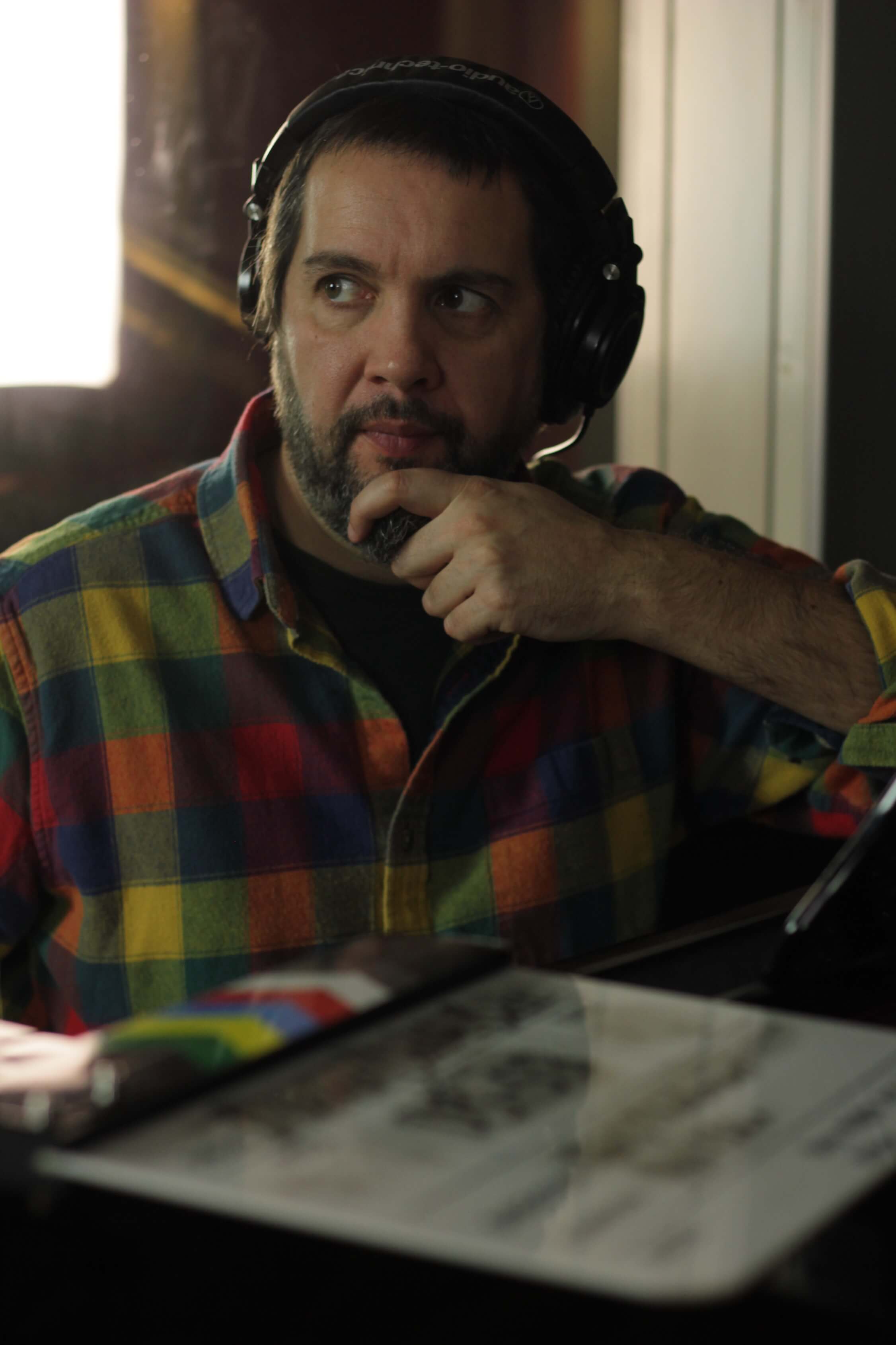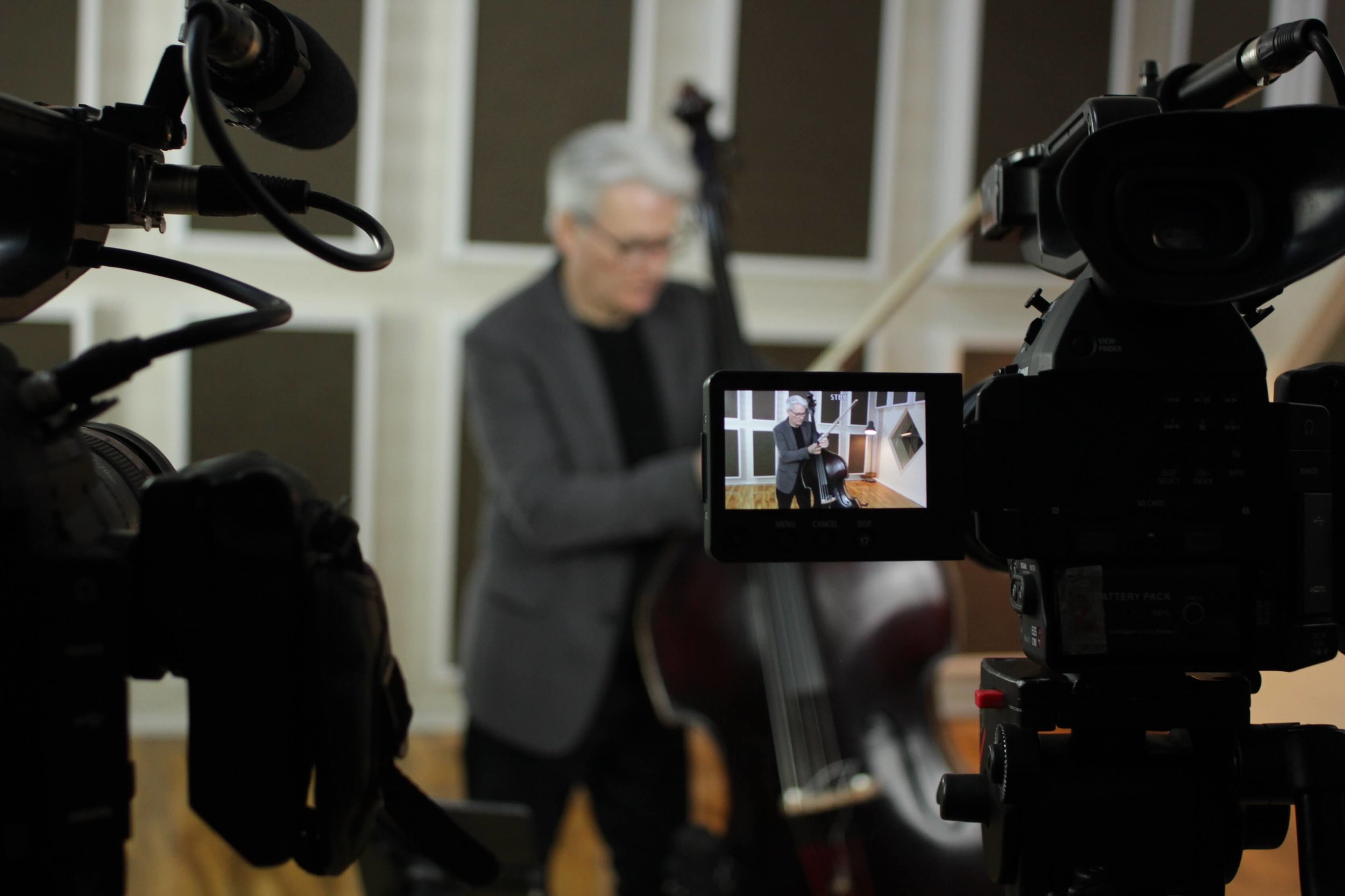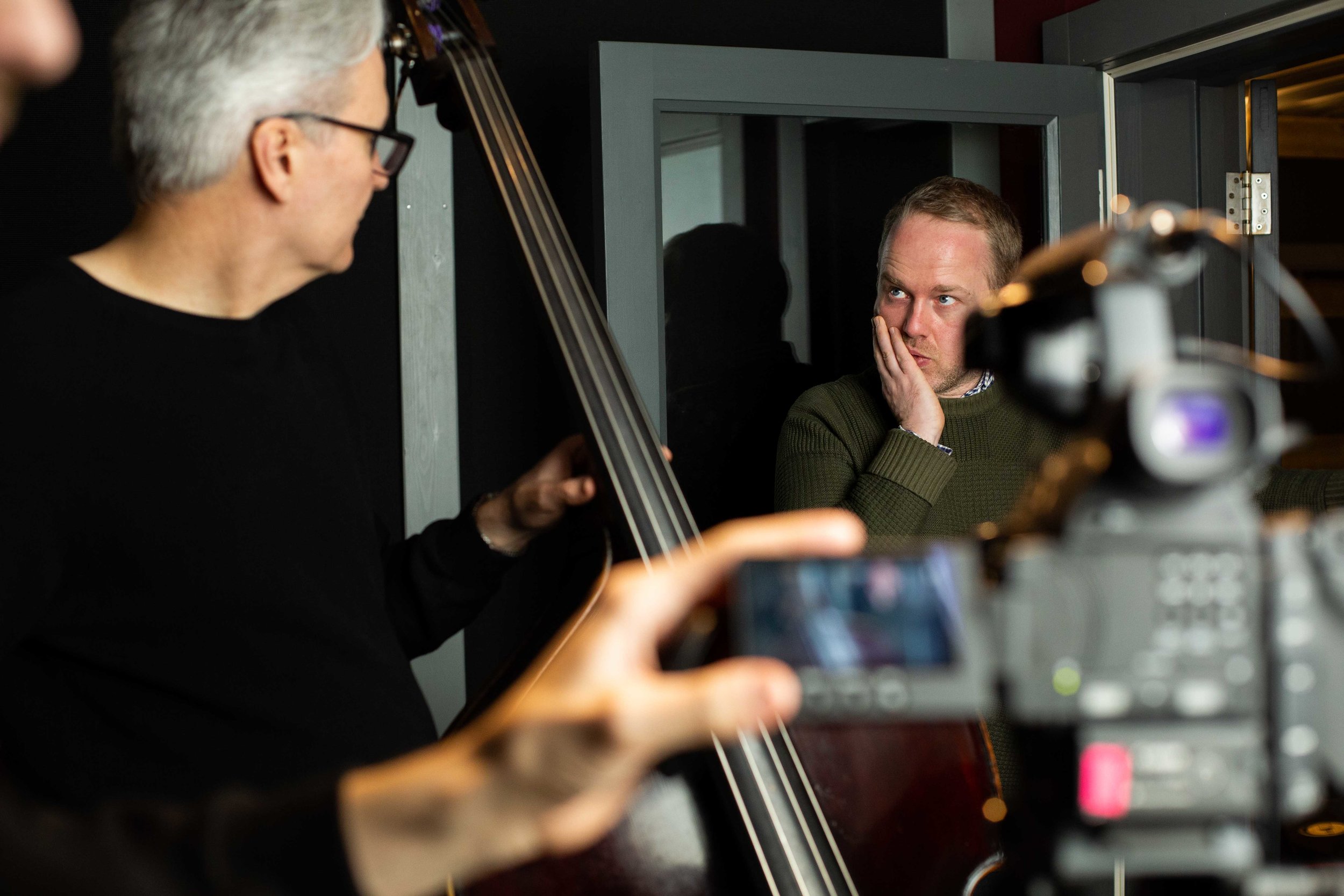 John Goldsby's interview with Jason Heath from Contrabass Conversations
In this interview John shares the story behind the course.
Here's what's being said about the course:
Geoff Chalmers Interviews John Goldsby:
In this video John is interviewed by Discover Double Bass's founder, Geoff Chalmers. They discuss John's gig with the WDR big band, sharing the stage with Ray Brown, John's bass influences, bowing, Jamey Abersold, Bass Player magazine, transcription, bass gear and more!
Jazz Bass Vol.1: Building UP by John Goldsby
A course for intermediate to advanced jazz double bassists which comprises 45 lessons and over four hours of video.